Change Your Body Language, Change Your Attitude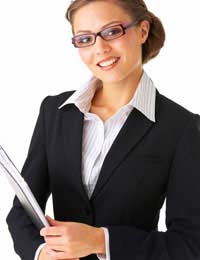 Body language is all about sending non-verbal messages to those around you and receiving non-verbal messages from them as well, right? Yes and no. While body language certainly does relate to these things, it also has a strong relationship to and influence upon your own attitude and sense of self. This might seem surprising, but it really is true. Your body language sends messages internally as well as externally, so it only makes sense that you can use your body language to influence yourself just as you would those around you.
The Link Between Body and Brain
Scientists have long wondered exactly what the link is between your body and your brain. For many centuries, most were convinced there was no such link, but that viewpoint has changed dramatically. Increasing evidence shows that your brain – including your emotions, your feelings, and your attitudes – can have a powerful effect on the health and well-being of your body.
But what about influence that goes the opposite direction? If your brain can influence the state of your body, can your body influence the state of your brain? Researchers have a hard time pinning this down exactly, but there is plenty of at least circumstantial evidence that indicates there is indeed something to this idea.
Some people believe very strongly in Neuro-Linguistic Programming (NLP), a concept that focuses on how the mind and body can influence beliefs and feelings. What we're talking about in this article is somewhat similar, but not at all of the scope or breadth of NLP.
Practical Applications of Body Language and Attitude
All theory aside, though, what are the practical applications of using body language to influence your own attitude? Let's look at a typical example of your body language when you're feeling really depressed or unhappy. It might look something like this:
Negative facial expression
Head down
Avoid eye contact with others
Slumped shoulders
Shuffling or dragging feet
Okay, let's look at a typical example of your body language when you're feeling really confident and happy. It might look something like this:
Neutral or positive facial expression
Head up
Frequent eye contact with others
Shoulders back and body upright
A light or even a bit bouncy step
If these lists don't describe your own individual non-verbal behaviours then feel free to adjust them as needed so they feel right for you.
Now comes the fun part. Adjust your body language so it matches your typical unhappy behaviours. Walk around the house that way for ten or fifteen minutes, or if you're really brave, walk around the local mall or other public space that way. How do you feel? What do you notice about your attitude?
The next step is to adjust your body language so it matches your typical happy behaviours. Go through the same process as before, again noting how you feel and what you notice about your attitude.
What Happened?
Chances are you noticed just how much your attitude changed to match your body language, and this is exactly what is expected. It is also exactly why you can truly change your attitude anytime you want just by changing your body language.
Remember, just as your body language sends powerful messages to those around you it also sends powerful messages to your own brain, which in turn influences your attitude. Think of it as a form of self-talk; if you say positive things to yourself you're more likely to start believing those positive things. The same holds true for your body language and what it says to you.
In addition to the effect of your own positive body language, you'll also notice changes in your interactions with those around you. The more positive and welcoming your body language, the more you'll find other people are pleasant with you in turn. This cycle continues over and over, with your attitude becoming better and better as the feedback you receive (from yourself and from others) improves.
You might also like...