Digital Body Language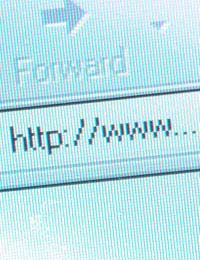 For years, salespeople have relied on body language to let them know what a customer is thinking. A salesperson met face-to-face with a customer at luncheons, presentations, demos, and meetings and read their body language. Using that, the salesperson could make changes to his or her sales approach to try to seal the deal.
While traditionally, the initial business contact was often between the customer and salesperson that is not normally the case anymore. Many customers will research a company online before ever contacting a salesperson.
A Changing Sales World
In a 2007 survey conducted by Knowledge Storm and Marketing Sherpa, the changing sales world was acknowledged. The survey found that 93% of the customers felt online information was just as valuable as any other means, such as publications.
It was also determined that 84% of the customers use one of the major search engines to begin their exploration for information. Nearly 75% of the buyers gather the majority of their purchasing information online. Also, four fifths of the customers use the web at least once a week to search for new information.
What is Digital Body Language?
It is important for companies and salespeople to use what is called digital body language to better understand the needs of the customer. Digital body language monitors the customer's online behaviour such as website visits, keyword searches, emails, and downloads. Through analysis of this information, salespeople can detect a customer's interest, intentions, and concerns about a product.
Working with Marketers
There is one problem with digital body language. By the time a salesperson gets the analysed data, it may be too late to fully understand the customer's buying needs and ward off threats from competitors.
To try to get the digital body language of a customer in a timely manner, it is important for the salespeople and the marketers to work together. This means businesses must not only track and analyse the customer's digital body language, but also the different departments must also communicate. Communication is vital because all the information in the world can be tracked, but unless it is given to the salespeople in a timely manner, it may not do any good in completing sales.
Accepting the Change
Some businesses may fall behind in sales because of the hesitancy to embrace this new process of sales. Although the web has been around for a while now, some companies still function using the same sales tactics they have used for decades.
Now, instead of sending out Request for Proposals (RFPs) to prospective customers, it is important for businesses to evaluate how a customer views or downloads case studies, white papers, product specs, and pricing sheets. Unlike the old sales method, in this case, the salesperson can see what the buyer is interested in, but the buyer doesn't pick up on any body language from the salesperson.
In order to remain successful, companies must recognise the importance of digital body language. Unlike facial expressions and body language, salespeople now need to play close and well-timed attention to the buyer's online keyword searches and information gathering.
This means companies must keep their web pages up-to-date with relevant information to thrive in today's marketplace. Emails must be quick, to the point, and geared towards the buyer's interest.
You might also like...