How Psychics Use Body Language to Read Clients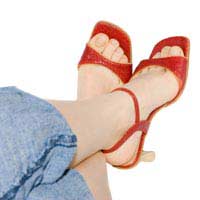 Some people believe that psychics can help them by looking into their future and giving them viable options of which path in life to take or putting them in touch with loved ones that have died. But not everyone feels that way.
For years, skeptics have believed that rather than reading into the future or communicating with the dead, psychics simply pick up on physicals cues from their clients and use those clues to convince the client that the he or she knows things that no one else could.
This makes sense if you look at the body language statistics derived from research. Experts believe that 55 percent – more than half – of our communication is non-verbal. The human body is capable of emitting over 700,000 different non-verbal signals that others pick up.
Cold Readings
One way a psychic could use body language is during a cold reading. A cold reading is one in which someone visits a psychic for the first time and the psychic knows no information about that person. If a psychic really can't see into the future, how could he or she tell a person something about themselves? A psychic can derive information by reading the client's body language. The psychic can pick up on things like the way the client is dressed, the body language used, their speech, and their ethnicity. For example, if a client comes in shabbily dressed, the psychic may immediately hone in on the fact that this person needs money and may talk about finances and his or her job future.
What other physical clues might a psychic be able to pick up on to read a client? A psychic may look for negative body language, such as arms crossed. This is a defensive shield, telling the psychic the client is closing him or her off and the psychic is on the wrong path with predictions. Psychics want to gain a clients trust, so he or she may look for signs such as neck touching (which shows the client is nervous or anxious), leaning forward (a sign of interest in what the psychic is saying), and feet crossed (which often means the person is relaxed and comfortable).
Hits and Misses
Psychics like John Edward perform cold readings on television. If you watch them closely, they will throw out somewhat general questions such as "Did anyone have a father named Jim?" If someone responds, he or she will have immediately got that person's attention because that person begins to think that their father is trying to contact them through the psychic.
From there, the psychic will ask other questions. Those that "hit", perhaps something like "Did Jim have blond hair?" will make the person think the psychic is really communicating with the dead. As the questions go on, the more hits a psychic gets, the more trust the person instils in him or her. When questions "miss," the psychic ignores those and quickly moves on to search for another hit while the person still has some faith in them. Psychics know that clients are likely to forget all the misses and just remember the hits.
A psychic can quickly pick up on and weigh subtle body language to see if his or her words are exactly what the client wants to hear or way off target. If the body language is positive, the psychic knows to continue along that vein. If it is negative, he or she knows to switch subjects to something the client views as more positive.
You might also like...