Self Assessment and Body Language at Work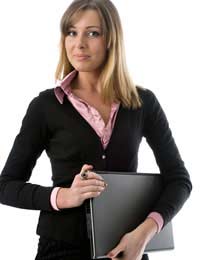 When was the last time you performed a self assessment on your body language in the workplace? We all receive feedback on our individual non verbal cues but quite often we either don't realise it's feedback or don't understand quite what it means. One of the best ways to assess and improve your use of body language in the workplace is to carefully examine your non verbal behaviours and make improvements based on those observations.
Two Methods of Self Assessment
There are two primary methods of self assessment. The first is to video tape yourself in the work environment, and the other is to enlist the help of a trusted friend or colleague to observe and take notes for you. If possible, opt for the video tape method because it will provide you with much greater breadth and depth of information to evaluate.
Regardless of the method you choose, here are the key things to watch for when conducting a self assessment:
Body position – Is your body position appropriate for the situation? Is it too formal or too informal? Do you appear attentive and interested? Do you turn toward the person speaking? If you are the person speaking, do you hold yourself with confidence and appear comfortable?
Facial expression – Is your facial expression appropriate for the situation? Do you appear bored, indifferent, angry, interested, enthusiastic, or neutral? Is your actual facial expression consistent with the facial expression you thought you used?
Eye contact – Do you make appropriate eye contact with others in the room? Is your eye contact neutral and confident? Is your eye contact very direct and prolonged? Is your eye contact short so that it appears shifty or uncertain?
Unconscious body movements – What kinds of unconscious body movements do you notice? These might include tapping your foot, shifting your weight back and forth, drumming your fingers, frequent hand gestures, playing with your hair, shuffling papers in front of you, and the like. This is perhaps the most interesting category of non verbal cues to evaluate, because most of the time you have no idea these behaviours even occur. It can be a very eye-opening experience to become aware of them and consider ways to correct them.
Improvement and Follow Up
After you have conducted a self assessment, note the two or three highest priority items you want to change and put together a plan for changing them. For instance, if you shift your weight back and forth when giving a presentation, make a point of anchoring yourself to the podium as you speak. Keep one hand on the podium at all times, not gripping it fiercely but rather resting lightly on top. This is an easy and unobtrusive way to literally hold yourself still and avoid the distraction of unconscious body language.
Periodically repeat the assessment process, looking for improvement in your body language and noting any other non verbal cues you would like to correct. A good way to think about it is that you are doing a 'tune up' on yourself. Just as you do with a car, a regular schedule of tuning up will keep your non verbal communication running clearly and your work performance exceeding expectations.
You might also like...