What Role Does Body Language Play at Work?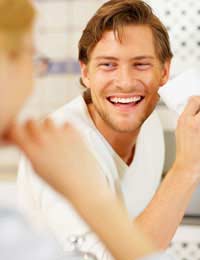 In the working world body language plays an important role that most people simply don't notice or consciously understand. However, your body language and the way it is interpreted by others can have a great deal to do with the ease or difficulty of being successful in your work environment.
Categories of Work Environments
There is of course a wide range of work environments, but most generally fall into one of four broad categories:
Casual – Body language is more relaxed, less formal, and allows for more personal expression and honesty
Conservative – Body language is formal and reserved, often very structured and regimented based on cultural expectations
Academic – Body language is a mix of casual and conservative, depending on the situation; it is typically open, thoughtful, and reflects a great deal of diversity
Industrial – Body language ranges from informal to very specific based on norms and expectations of work groups; willingness and hard work without complaining are typically quite common
This article is not long enough to examine each category in depth, so instead we'll look at a stereotypical business situation that is between casual and conservative.
Body Language in Specific Business Situations
Interviewing/hiring
- This process is also affected by body language, both from the interviewer and the interviewee. The interviewer typically conveys body language that reflects status, control, but also openness and some familiarity. The interviewee, on the other hand, is typically more formal, subservient, and making a distinct effort to make the best impression possible. Fidgeting, poor eye contact, and other signs of nervousness may truly be due to a case of nerves, or they may indicate deception and dishonesty.
Meetings – These are an all too common part of conducting business, and body language has a definite influence on how they unfold as well as the results achieved. For instance, where you sit is reflection of status; the leader sits at the head of the table, subordinates sit along the side. The way you sit may convey interest, attention, boredom, or even submission. Other ways in which meetings are affected by body language include how much and how often you move your hands and make gestures, as well as how much "stuff" you bring along and pile in front of you.
Subordinate/Manager – These kinds of interactions can have a huge ripple effect on the work environment, depending on how body language is conveyed, interpreted, and/or misinterpreted. The subordinate may show open, willing, and sometimes even submissive body language. It is also possible for the subordinate to convey aggression, anger, and even challenging messages. The manager has a greater responsibility to maintain calm, consistent, and appropriate body language because he or she runs the risk of facing human resources issues if the subordinate feels in any way threatened, dismissed, dominated, or otherwise not treated fairly.
Selling - Body language has long been involved in this part of business, but not always referenced directly. For instance, a good salesperson knows how to establish rapport and understands the difference between doing so with an established client and doing so with a new client. Gestures, proximity, body position, posture, and facial expressions also affect the success or failure of the sales process.
The Bottom Line at Work
The bottom line when it comes to body language at work is to remember that you are not at home, you are not with family, and there are certain norms and expectations you need to follow in the workplace. A common mistake made by young workers is to assume that a friendly work environment means they can use body language more typical of a casual/social situation.
Regardless of whether you are a brand new employee or a seasoned veteran, you benefit from paying attention to body language and expectations in your workplace. This will help you avoid unconsciously violating any cultural "rules" that might exist there.
You might also like...
Very informative and so important in this field
Mare
- 12-Nov-19 @ 6:00 PM
Even though I have read similar articles, this one was informative and offers my staff suggestions how to react to unhappy guest.
Donna
- 17-Nov-15 @ 3:30 PM
Good Article ...I especially liked the Manager/ Subordinatepiece.
erin
- 28-Oct-15 @ 2:00 AM