Involuntary Body Movement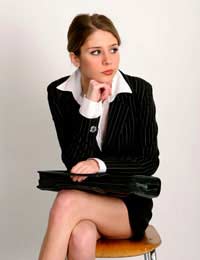 Involuntary body movement is exactly what it sounds like; the involuntary movement of a limb or part of the body without the individual actually being aware of the fact the movement is taking place.
This is common among people of a nervous disposition or indeed individuals suffering from mild motor function disorders. Some individuals also produce slightly too much electricity within their body which causes the nerve impulses to move and give the impression of physical movement.
Types of Involuntary Body Movement
There are many different types of involuntary body movement. Here are just a few:
Alien Hand Syndrome
Although rare it is a recognised condition and one that affects roughly one in a thousand people. The condition means that the hands of the sufferer seem as though they are not connected to the individual's body and move uncontrollably either in a manner representative of shaking or suddenly opening and closing without warning.
Congenital Mirror Movement
This is a condition whereby the sufferer will want to open and close their left hand but the right hand will actually carry out the movement. This is a condition that is prominent more so in children than in adults but it can occur in adults as well. The condition not only affects the hands but can affect the arms and legs as well.
Klippel-Feil Syndrome
This is a condition that is typified by a shortening of the neck. It can appear to onlookers as though the individual suffering from the condition is shaking or moving their head from side to side when in actual fact it is a problem with the nerves within the neck.
Epilepsy
Epilepsy is the abnormal production of electricity in the brain which causes seizures throughout the sufferer's body. These seizures can sometimes be very violent and reduce the individual to incapacity or they can be mild and the sufferer can have cognitive thought throughout.
Reading the Body Language
It is important to understand that not all body movements are purposeful. Sometimes these movements can be involuntary and can be the result of one of the aforementioned conditions. There are other conditions that may cause such involuntary movement and if you are responsible for speaking to someone with a view to observing their body language then it is worthwhile trying to find out if they have any underlying medical conditions beforehand.
Body language can be useful in a number of circumstances not least that of a job interview scenario.
But again it is worth noting that many people become highly tense and nervous during the interview process (especially if there is more than one interviewer present) and many usually small involuntary body movements can become amplified.
If at all possible it is a good idea to try and speak to the individual in question in an environment that is not threatening or crowded in order to first ascertain what body movements are normal and what are the result of stress, fear or other emotions.
It is important to remember that as each of us is different our responses to certain situations are different and so are our body's methods of coping with them.
You might also like...