Autism and Body Language: A Case Study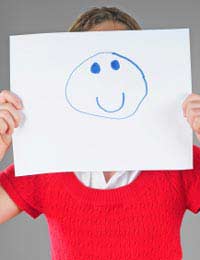 Body language is a large part of what we "say" as humans. It is estimated that we can produce up to 700,000 signs, including 250,000 different facial expressions and 5,000 different hand gestures. But, researchers believe that people with autism have a hard time interpreting body language. This means they don't have the same ability as others to gauge feelings and emotions.
In the UK alone, there are approximately 500,000 people who are diagnosed with autism spectrum disorder (ASD). This means that 1 out of every 100 people in the UK is autistic.
Durham University's Study
A study recently published in
Neuropsychologia
by the Durham University study suggests that people with autism are physically not capable of interpreting body language, which could lead to problems when trying to socialise with others.
The researchers studied 13 autistic adults and 16 adults without autism. All subjects were of the same age and had the same IQ. The subjects were shown short video clips of animated characters that had no face and didn't speak. Instead, to convey emotions such as anger and happiness, the characters used body language. Gestures such as waving fists and skipping were depicted. The autistic subjects had difficulty identifying the proper emotions of the characters.
But why did the autistic adults have trouble identifying these emotions? In an additional part of the study, all subjects were shown dots on a computer screen and asked which way they were moving. Some dots moved left to right while others just moved randomly around the screen. While the non-autistic adults were able to correctly process this information and tell the researchers which way the dots were moving, the 13 autistic adults had much more difficulty. This led the researchers to theorise that those with autism have trouble processing visual information.
The Brain of Those with Autism
The researchers pointed out that the superior temporal sulcus is the part of the brain that processes perception of motion. Prior research has suggested that the superior temporal sulcus in those with autism reacts differently than that of those without autism.
Lead researcher Anthony Atkinson mentioned how we use body language, including posture, facial expressions, and such to determine how others are feeling. If people with autism aren't able to process these all important visual clues, it could be detrimental to understanding how others feel and that inability can lead to socially awkward individuals.
Gina Gomez De La Cuesta, the action research leader at the UK's National Autistic Society felt the findings of this study were very interesting. She said that while researchers knew there was a problem with emotion recognition by those with autism, to be able to pick apart the reasons could prove to be helpful. She said her organisation "warmly welcomes" any research that might help led to a better understanding of autism and lead to potential help for those suffering from it.
Statistics from the National Autistic Society show that many people with autism want to make friends, but their social awkwardness prevents this. Perhaps research such as this can help discover why there is a difficulty in understanding other's feelings and lead to a better way of communication.
You might also like...