Using Body Language to Influence Others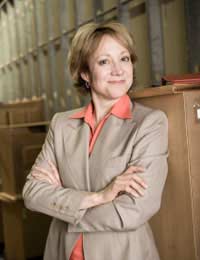 Body language is an incredibly powerful tool for influencing other people in many different ways. Most of us use it to exert influence quite unconsciously most of the time but we also may use it quite deliberately at other times. The greater your awareness and understanding of body language and its uses, the greater responsibility you have to use that information in positive and appropriate ways.
The Influence of Body Language on Other People
The list of ways to influence others with your body language is long, so there's no way to examine the entire list within the context of this article. However, let's look at some of the most common ways to influence others in your daily life.
Dominating someone else – Dominant body language communicates to someone else your expectation that you are of a higher status or have more power. For instance, if you have a conversation with someone who is seated but you remain standing, you have the dominant position and can use it to influence the outcome of the conversation. Or, if you are disciplining a child you may use your height to lean over the child, gesture with your hands, lean in very close, or move your entire body close enough to get the child to lean or step back.
Seeking approval from someone else – You use body language quite extensively when seeking approval from someone else. For instance, if you want approval from your boss you will smile more often, nod your head in agreement, use deferential body positioning, and the like. If you want approval from a spouse or intimate partner, you'll touch that person using your hand, shoulder, or body, and possibly tilt your chin down and to the side as you speak.
Teaching someone else – When you want to teach something to another person, you use body language in a couple of different ways. First, you demonstrate whatever it is you're trying to teach. This might take the form of showing the right body position on a bicycle, pointing in the direction you want the person to go or gesturing with your hands while giving a verbal explanation. Second, you use body language to encourage and praise the other person, such as a pat on the back, a touch on the shoulder, clapping your hands, smiling, and the like.
Telling someone else to leave you alone – This is a very powerful use of body language; you use it with strangers, friends, family, co-workers, and anybody else who is encroaching on you in some way. For example, if a co-worker is talking to you when you want to get back to work, your body language will signal an end to the conversation. You may take a step or two away, turn your body slightly away, break eye contact, etc. If the person is attempting a level of intimacy that makes you uncomfortable you may lean back, turn your head, or even physically push the person away from you.
Responsible Body Language Influence
All of the examples above can be used in ways that are positive as well as negative. For instance, inappropriate dominance can be physically or emotionally abusive. Or, seeking approval incessantly can be seen as deceitful or an effort to inappropriately cultivate favour with the other person.
The bottom line is that you are responsible for your own use of body language as a form of influence. Think in terms of specific non-verbal behaviours as well as your intent when using those behaviours. In the long run, your life and relationships will be best served when you use body language in ways that are appropriate and positive.
You might also like...