How Prevalent is Non Verbal Behaviour?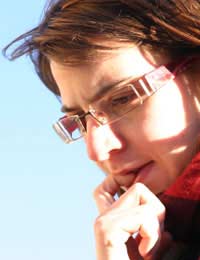 Many of us say what we feel by opening our mouths and letting the words come out, sometimes without considering what it is we actually want to say. Likewise we can use our bodies to give off signals, make gestures and add emotion or depth to a thought or feeling.
Non Verbal Behaviour
Each and every one of us during the course of every day uses non verbal behaviour as a means of embellishing what we say. Sometimes we do it knowingly and sometimes we do it as a matter of instinct; however we choose to do it though our bodies, eyes, hands and arms give away perhaps more than we would like.
The Eyes
Sometimes the eyes say more than our mouths – we can look at someone with a look that gives away more depth of emotion than the words we speak. We can look at an individual with a stare that looks as though we are angry or we can look at someone lovingly.
Our eyes truly are the windows to our souls and when we look at others they can tell instantly whether or not we are happy, sad, angry or shy.
The Hands
Many of us use our hands to embellish the words we say; we can do this by waving our hands around if we are excited or angry or if we want to tell a story with more emotion we can use our hands to make signs and gestures that tell others more about the depth of emotion felt at the time.
Some people keep their hands in their pockets and they do this because they are expressive when it comes to hand gestures. Others keep their hands in their pockets because they fidget uncomfortably with their fingers if they tell a lie or are nervous.
There are others who bite their fingernails when nervous or in the process of telling a lie and sometimes the hands, in conjunction with the eyes, can tell an entirely different story.
Reading Non Verbal Behaviour
There is no better place to observe non verbal behaviour than in a nightclub or at a dating event. Individuals – both male and female – will observe each other from afar and can gesture to each other using their hands, their eyes or indeed their legs as a means of indicating their liking of a person.
It is said that women cross their legs from one side to the other to show their liking of a man who may be watching them; this is not meant in a sexual way but is simply meant to indicate they have a visual attraction at least.
Again as we have said there is no better place to read non-verbal behaviour then in a nightclub – noisy, dimly lit, non verbal behaviour is sometimes the only way in which to communicate in these places.
The manner in way people dance is also an indication of how they feel about another person; dancing close to them indicates liking them and if the couple are together then dancing closely indicates they want to be close to each other and enjoy being close to each other. Whilst couples who dance a distance apart are often only doing so to keep up appearances for the benefit of those around them.
Reading the Signs
It is important to note that as well as we think we might know a person their body language can tell us so much more about them especially when it comes to their moods. However it is also important to note that some individuals are particularly good at disguising their moods and their body language.
For most though there will be at least one tell-tale sign that gives their mood away and it is always worth watching for this sign but not too closely as sometimes the slightest movement can be misread.
You might also like...