About Our Site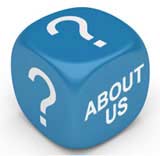 BodyLanguageExpert was formed to offer a unique reference point on how to read and use body language.
Body language is one our most subtle, yet important modes of communication. Understanding body language, or non-verbal communication, enables us to positively develop our communication styles, and improve on relationships with people around us. In short, the ability to read and understand body language can help you to achieve success in so many areas of their lives.
Applying the right kind of body language can substantially improve the way we communicate, reinforcing the spoken word. It helps to drive any situation in the direction that you want it to go, giving you control and confidence. Likewise, giving off the right body language signals can also help you to achieve at work, in your personal relationships, as well as helping to diffuse difficult or volatile situations.
Body Language Expert is the ultimate resource for understanding and applying body language signals and techniques. Whether you're aiming to improve your career opportunities, looking for love, need help in understanding your children, or simply have an interest in non-verbal communication, Body Language Expert will have all the answers you're looking for. Body Language Expert offers information and tips on how to read explicit and subtle non-verbal communication, as well as offering a whole host of practical everyday body language applications.
Related Articles in the 'Site Information' Category...